September 1 – November 5, 2017
Kunsthaus Dresden/Schloss Pillnitz
Text
Die Installation "Pattern in Motion" nimmt dezidiert Bezug zu Objekten, die am Ausstellungsort, dem Kunstgewerbemuseum Schloss Pillnitz gezeigt werden. Im gleichen Raum wie die Videoinstallation wurden italienische Seidendamaste des 16. und 17. Jahrhunderts präsentiert. Meine filmische Arbeit widmet sich der im 19. Jahrhundert entwickelten Technik des Jacquardwebens. Die Videos wurden in der Seidenmanufaktur Eschke in Crimmitschau gefilmt, die auf die fadengenaue Rekonstruktion historischer Stoffe spezialisiert ist. Auf zwei gegenüberliegenden Wänden erscheinen die flüchtige Bewegungsspuren des modernen Jacquardwebens in detaillierten Kameraeinstellungen und in der Gesamtansicht. Während sich die Musterung der historischen Exponate in Pillnitz an orientalischen und byzantinischen Vorbildern orientiert, wird auf dem hightech Webstuhl ein Muster aus Wilhelminischer Zeit rekonstruiert.
Die Installation zeichnet sich durch eine Spannung zwischen strenger, minimalistischer Form und üppigen Mustern und Farben aus. Sie thematisiert die dem Jacquardweben zugrunde liegenden, abstrakten Rechenoperationen und hinterfragt die geschlechtsspezifische Zuschreibung von handwerklicher Geschicklichkeit.
Installation Views
Modul #29.1 – 29.2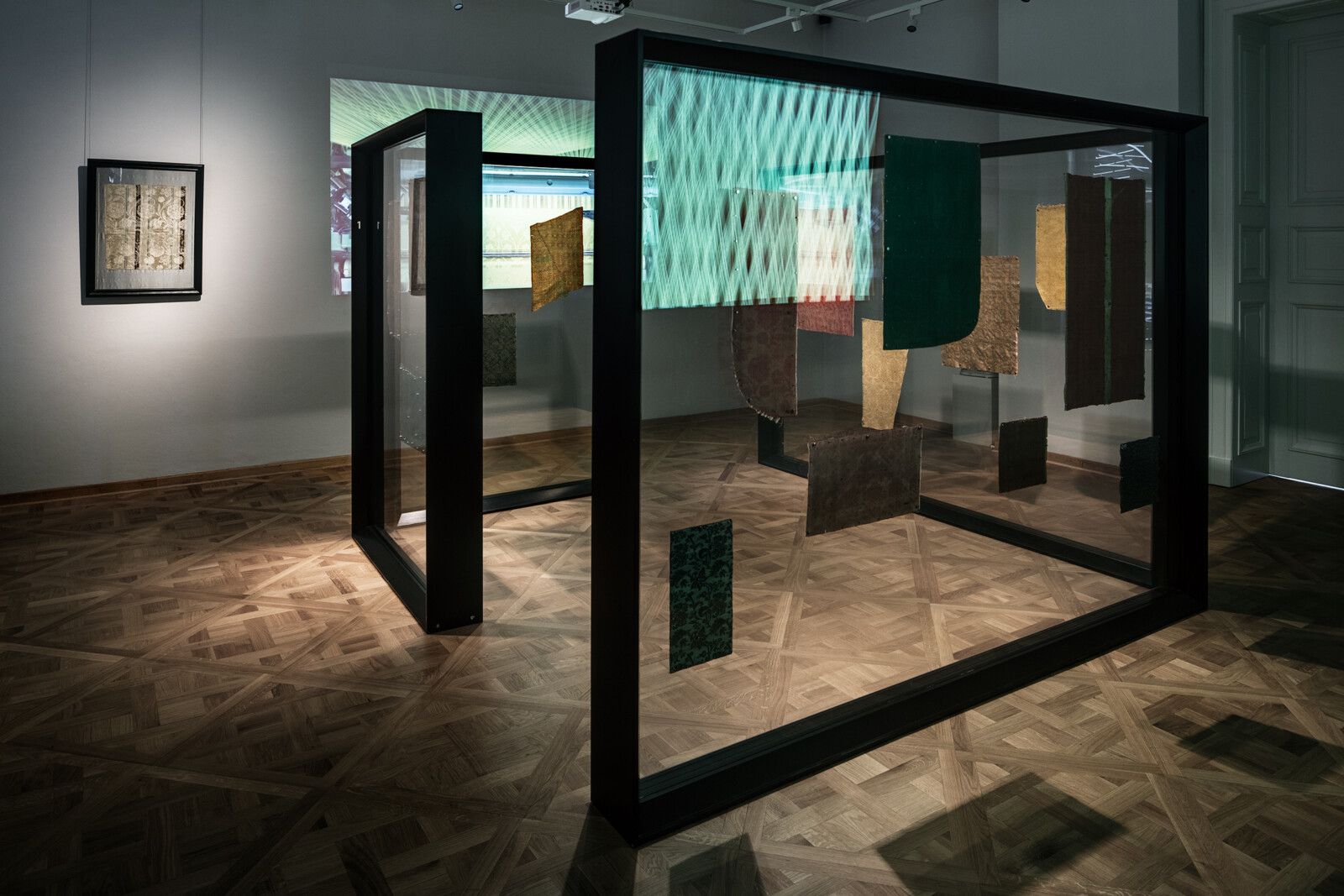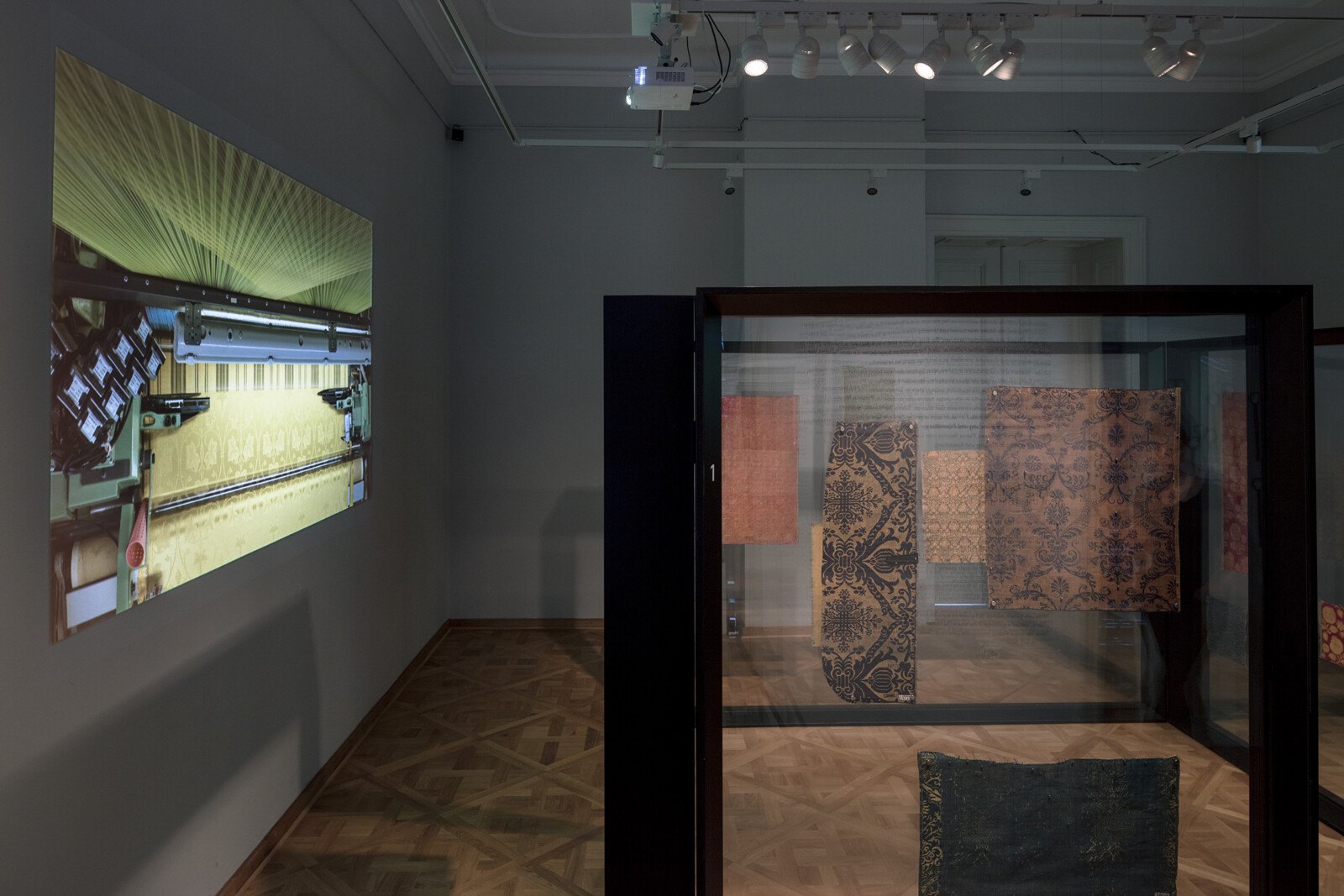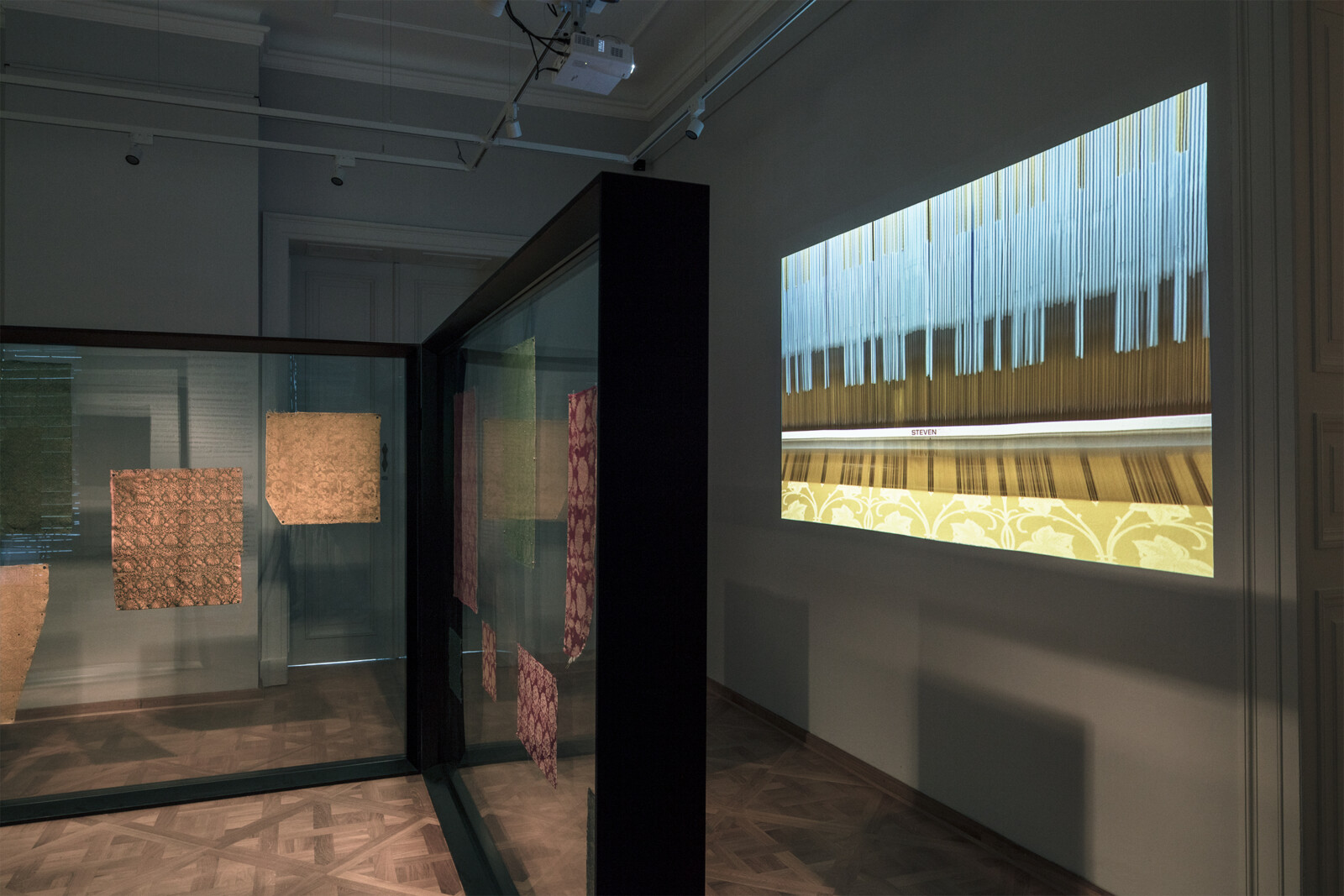 Infos
Pattern in Motion
Enzyklopädie der Handhabungen
Modul #29.1–29.2 seidenweben – automatisiert
Two-channel video, 2 x 11'03", 5,7k, 16:9, stereo, loop, 2023
Director, Editor: Anette Rose
Cinematographer, Colourist: Till Beckmann
Sound recordist: Veit Norek
Re-recording Mixer: Klaus Barm
Producer: Kunsthaus Dresden, Anette Rose
Installation Photographer: David Brandt
Thanks to: Eschke Seidenmanufactur, Cultural Foundation of the Free State of Saxony, Stiftung Kunstfonds Bonn, Jasmin Mersmann, Bernhard Sallmann.