Text
Das Zweikanalvideo zeigt einen Radialflechter – als Totale und in Naheinstellungen. Die Sequenzen werden synchron auf gegenüberliegende Wänden projiziert. Sie zeigen, wie Spulenbehälter sich auf elliptischen Bahnen umkreisen und Glasfasern ein Rohr umflechten. Der Beat der gegenläufig beförderten gelben und roten Spulen erinnert an einen mechanisierten Tanz.
Modul #20.1–20.2 flechten – automatisiert
Two-channel video, 0'49", 3'45", HD, 16:9, stereo, loop, 2016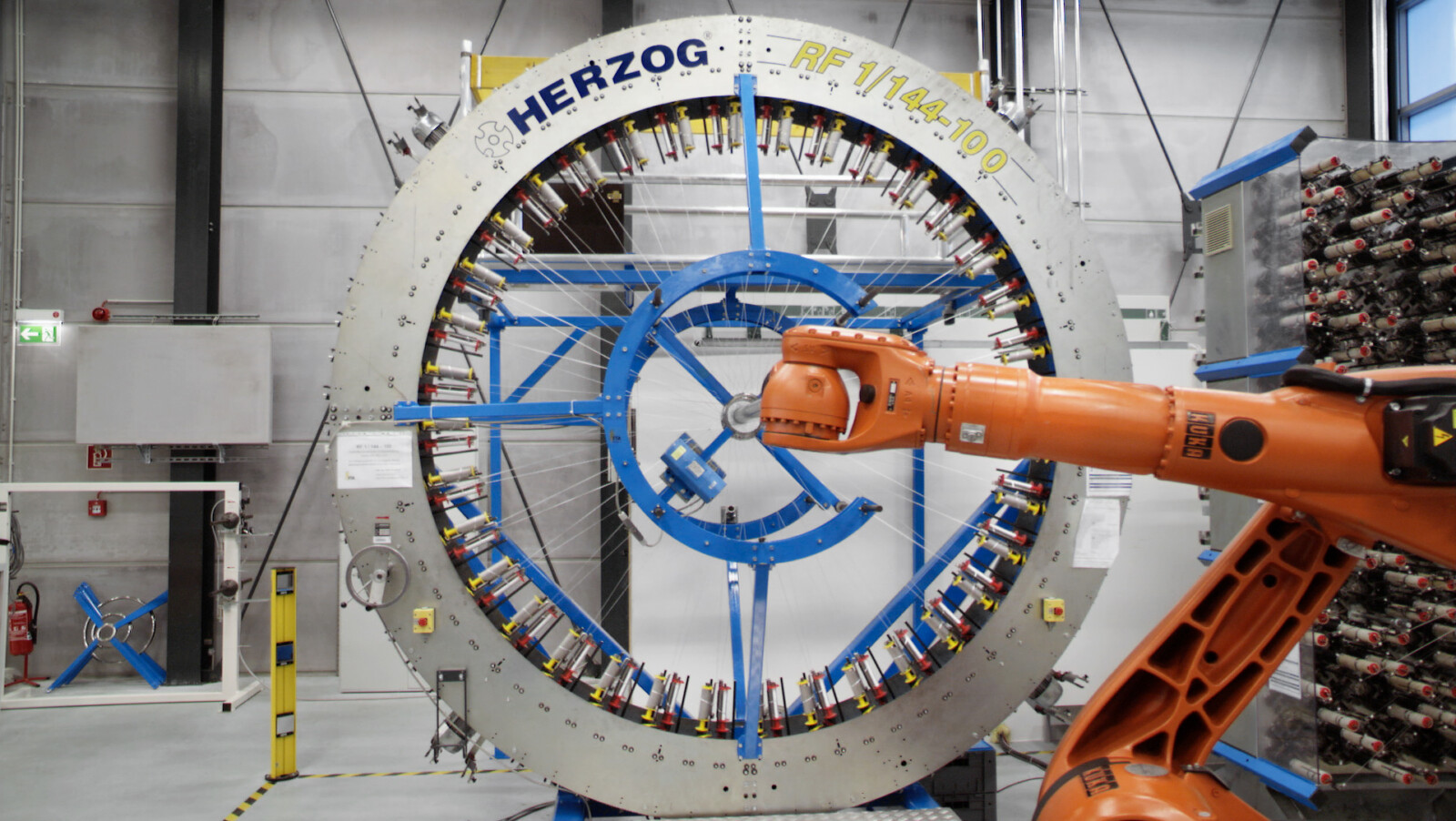 Enzyklopädie der Handhabungen. Modul #20.1 flechten – automatisiert
Enzyklopädie der Handhabungen. Modul #20.2 flechten – automatisiert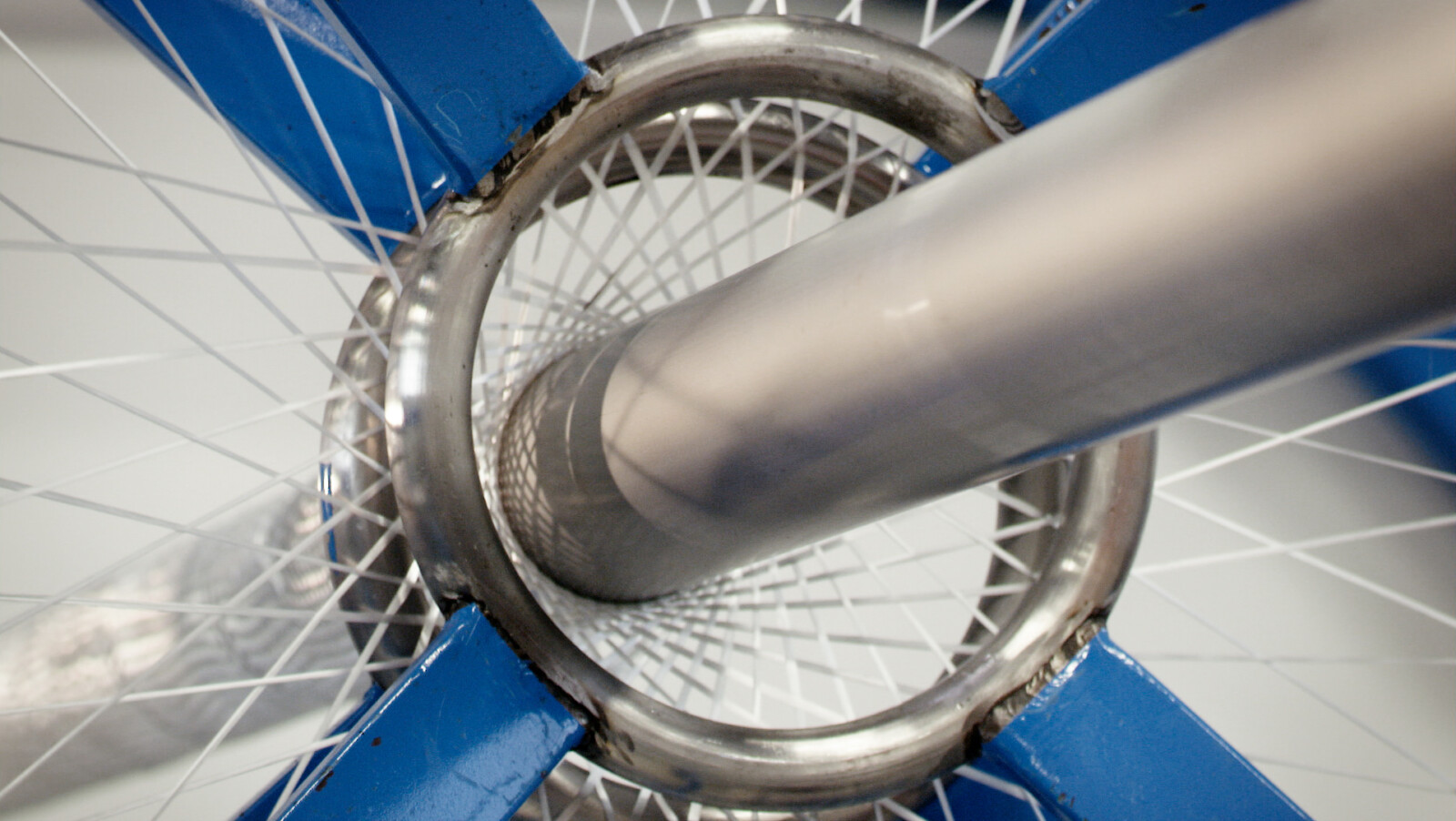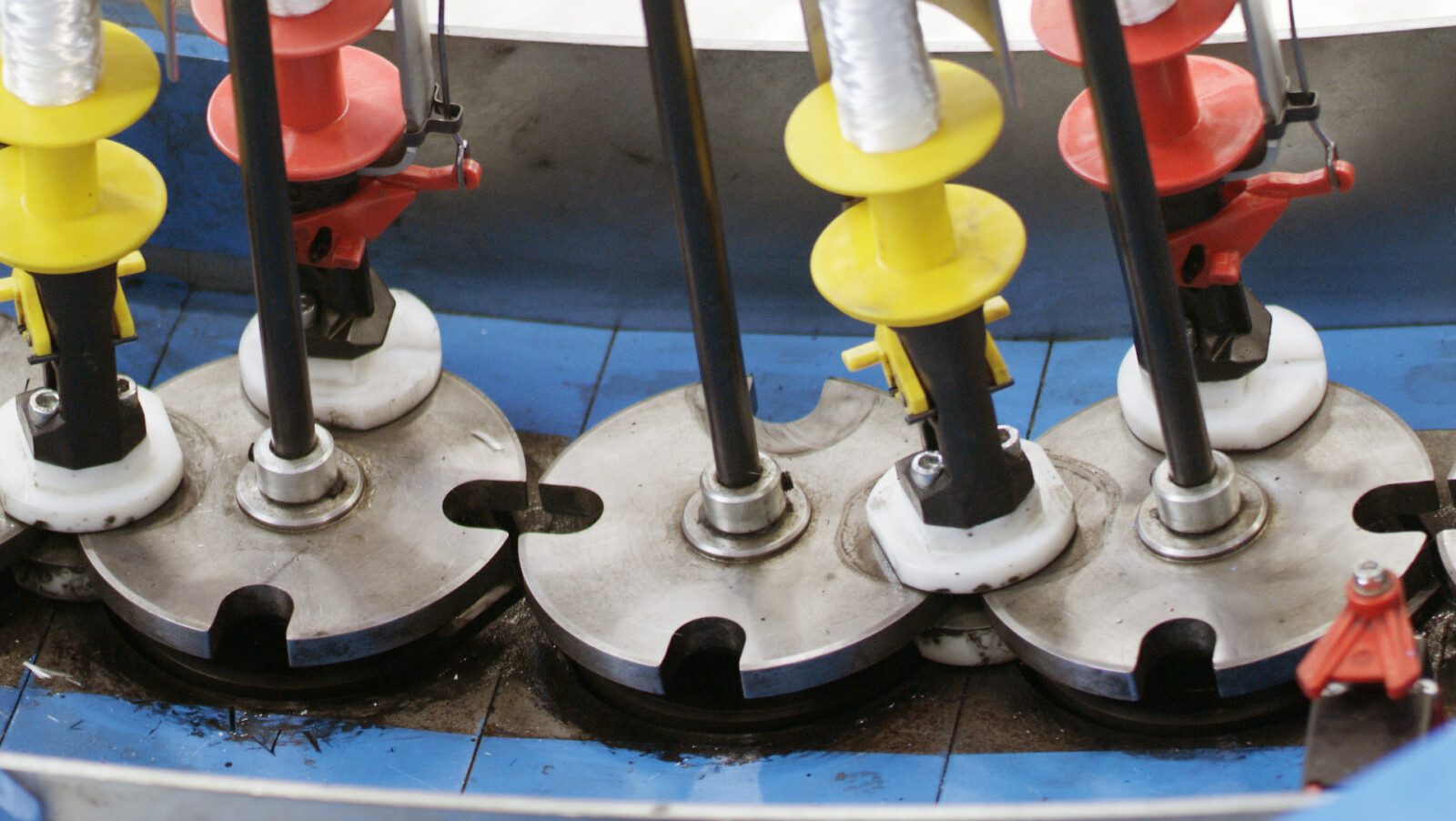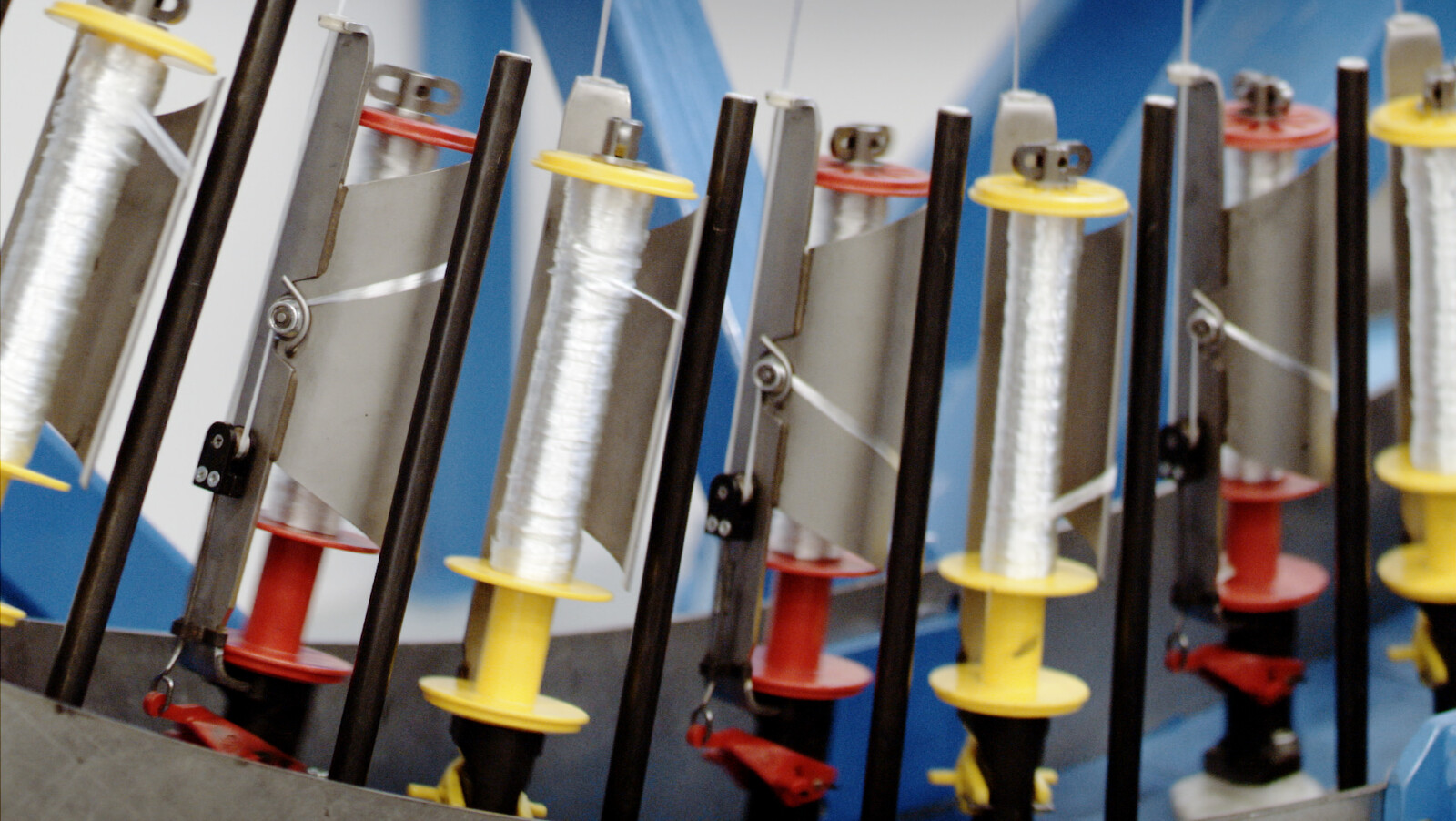 Infos
Film team – Captured Motion
Concept | Camera | Editing
Anette Rose
Camera | Light
István Imreh
High speed camera
Achim Hehl, Viktor Reimer
Sound
Gerrit Lucas, Andreas Turnwald
Editing advice
Christoph Krüger
Set photography
André Danowski
Motion Capturing
Marlon Meuters, Bela Brenger
Filmed at
Institut für Textiltechnik, RWTH Aachen
Motion Capture Laboratory of Gesture Studies, RWTH Aachen
Captured Motion
The project was funded by the Cluster of Excellence "Integrative Production Technology for High-Wage Countries" at the RWTH Aachen. The finalization of the project and the exhibition "Captured Motion" was made possible with the Grant for Media Art of the Foundation of Lower Saxony at the Edith-Russ-Haus for Media Art in Oldenburg.
Exhibitions
Haus am Lützowplatz Berlin (2016), Edith-Russ-Haus Oldenburg (2016), Kulturbahnhof Kassel (2016), Kunsthalle Bennabor (2017), Industriemuseum Chemnitz/Ars Electronica Futurelab (2017), After the Butcher Berlin (2017), Cité Internationale des Arts Paris (2018), Institute for Contemporary Art Research Zürich (2019), Scharaun Berlin (2021)